Previous Speakers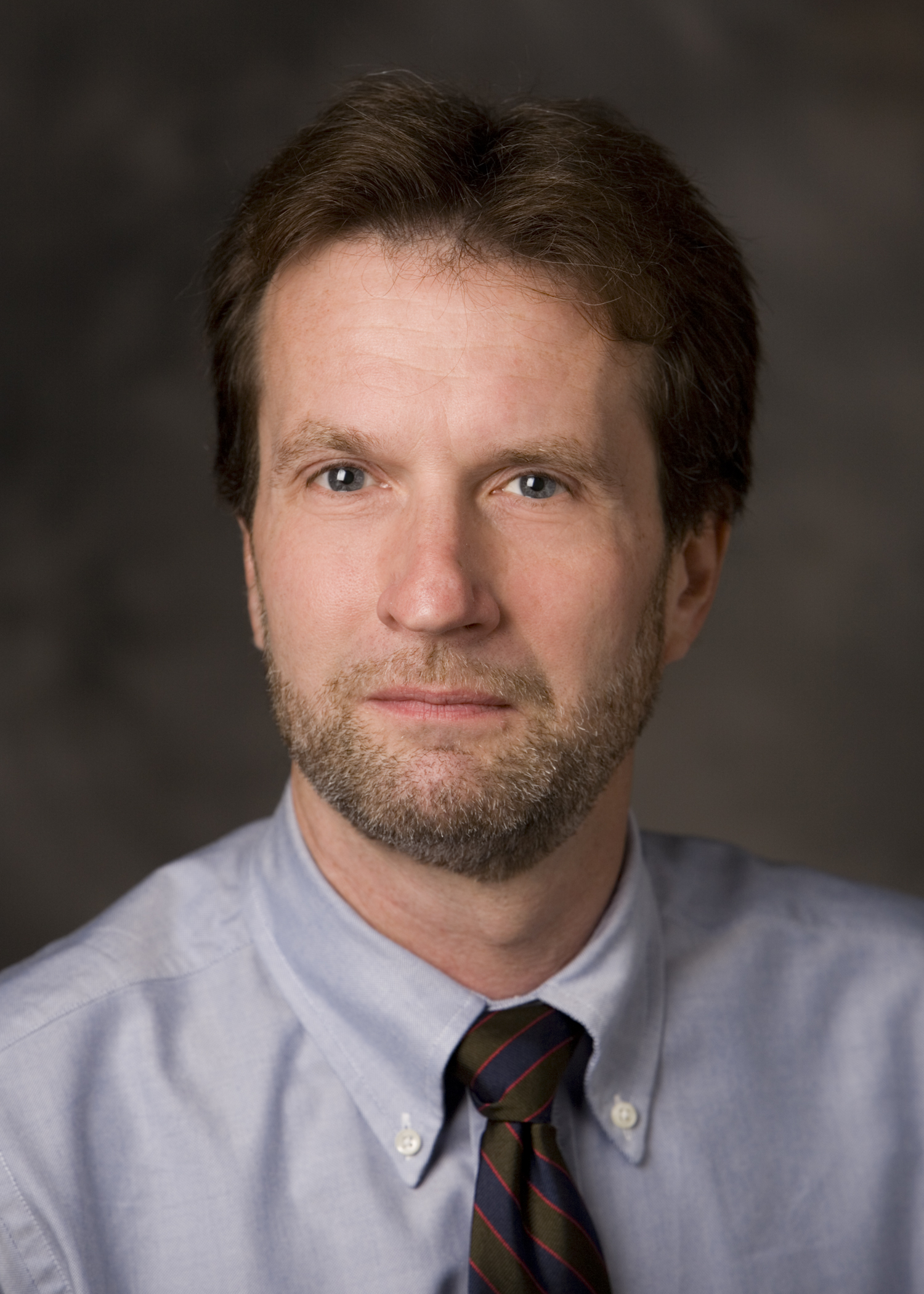 Richard Bucala
Yale School of Medicine, USA USA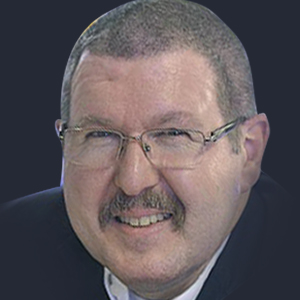 Marc G.J. Feuilloley
Normandie Universite France France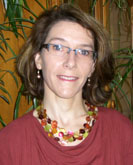 Carole Creuzenet
University of Western Ontario Canada Canada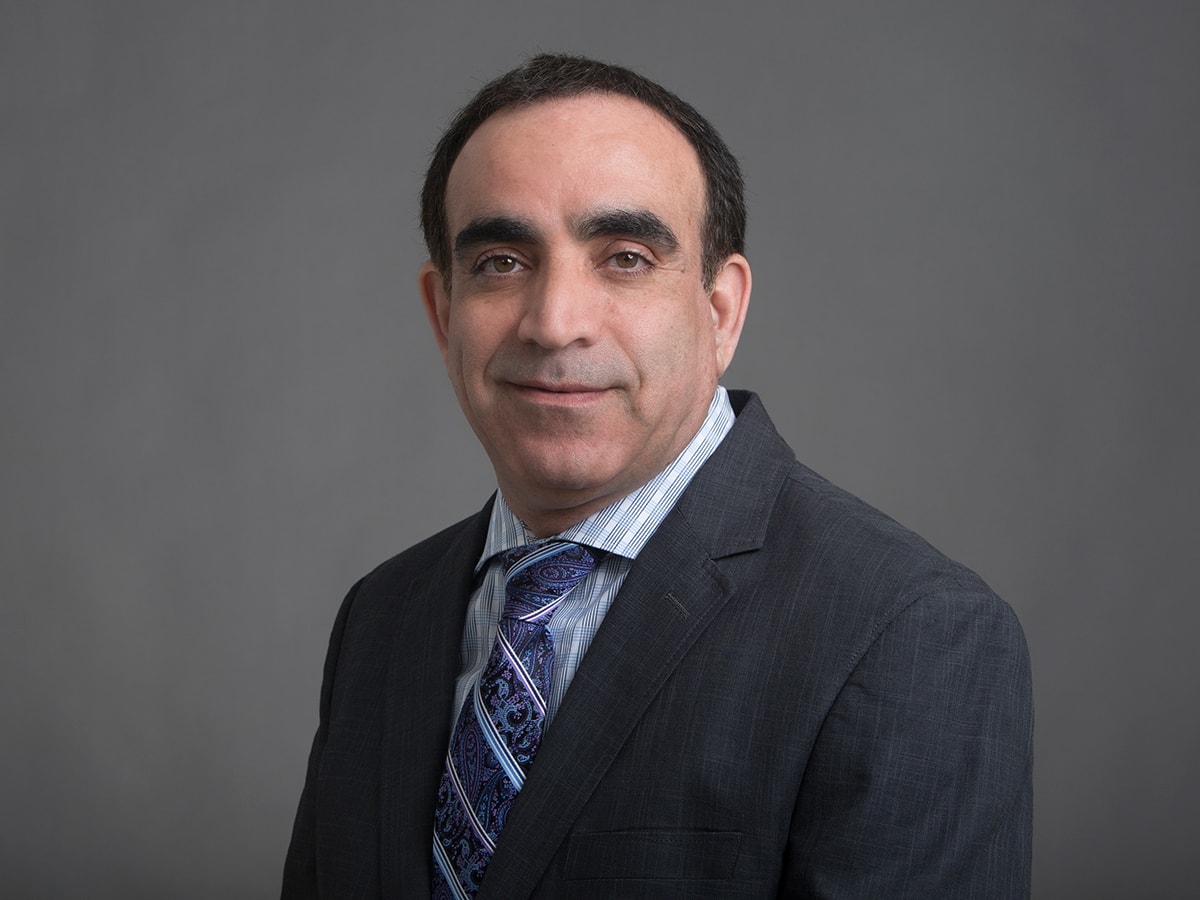 Sasha Shafikhani
Rush Medical College USA USA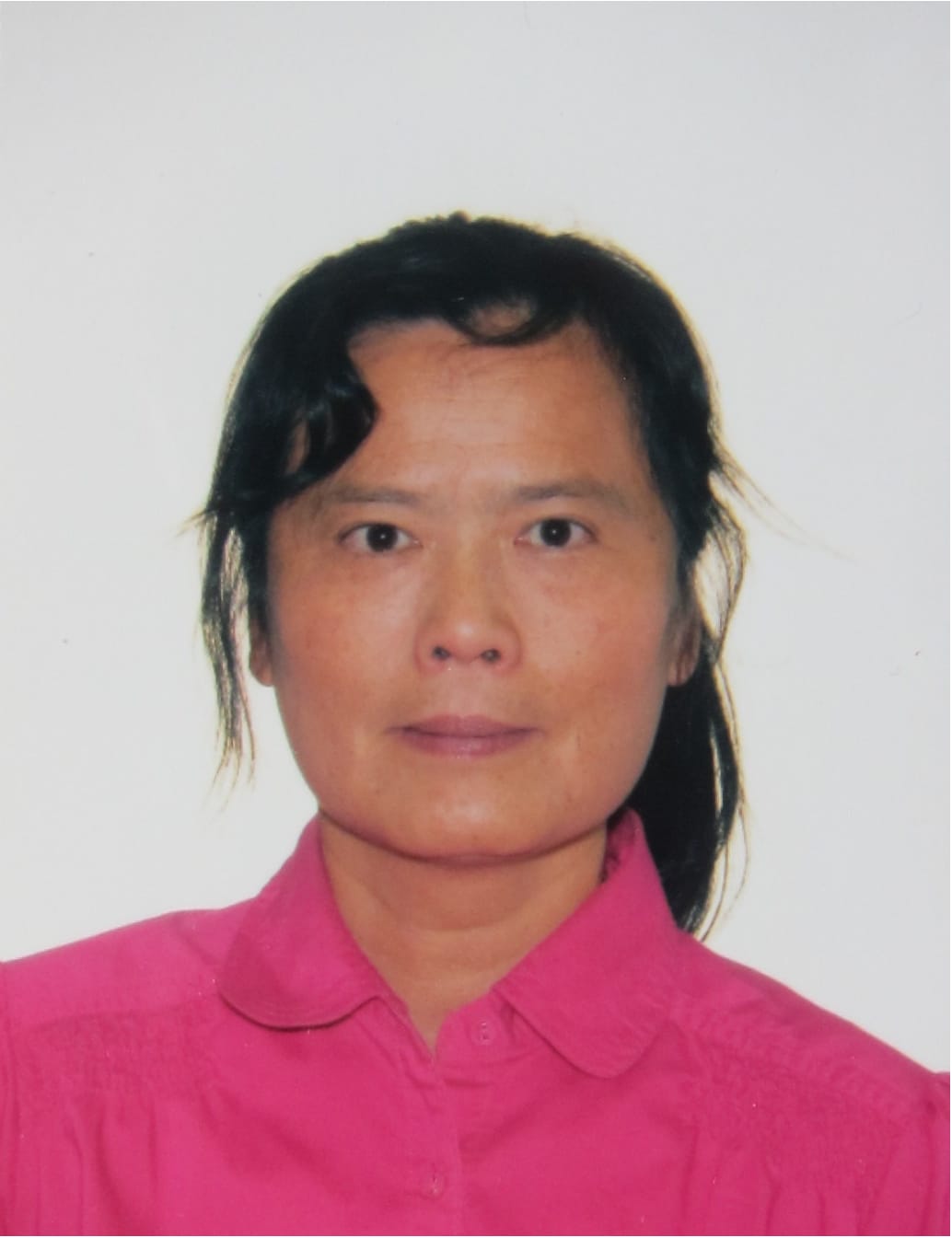 Xiao-Lin Tian
Dalhousie University Canada Canada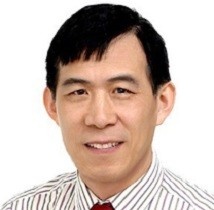 Yung-Hua Li
Dalhousie University Canada Canada

Wing Cheong YAM
The University of Hong Kong China China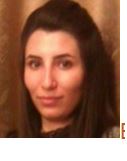 Arghavan Alisoltani Vaal
University of Technology South Africa South Africa
Recommended Global Pathology Conferences
Asia Pacific & Middle East
Microbial Pathogenesis 2018
Welcome Message from Mayor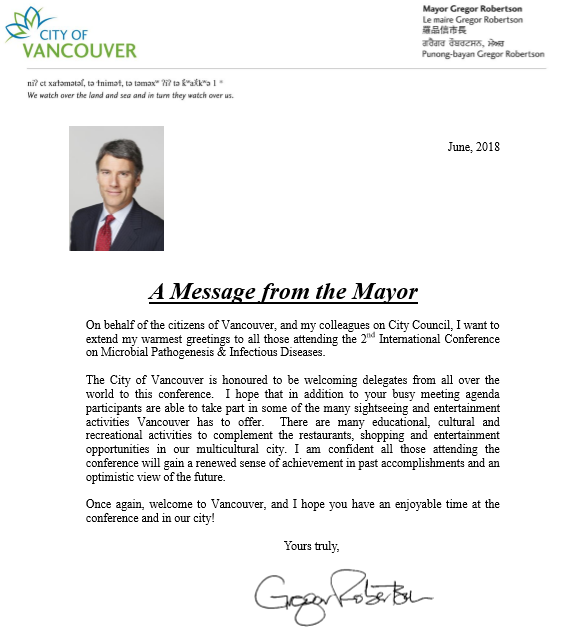 About Conference
2nd International Conference on Microbial Pathogenesis & Infectious Diseases is scheduled to be held during June 25-26, 2018 at Vancouver, Canada. This Microbial Pathogenesis 2018 anticipates more than 200 participants around the globe with thought provoking Keynote lectures, Oral talks and Poster presentations, Symposia, Workshops, Exhibitions and Career development programs. The attending delegates include Editorial Board Members of related ConferenceSeries Ltd Journals. This is an excellent opportunity for the delegates from Universities and Institutes to interact with the world class Scientists. The intending participants can confirm their participation by registering at Microbial Pathogenesis 2018 along with your colleagues.
Microbial Pathogenesis 2018 is one of the well-established conferences among Microbiology Conferences organized by Conference series LLC
Conference series LLC Organizes 3000+ Global Events Every Year across USA, Europe & Asia with support from 1000 more scientific societies and Publishes 700+ Open access journals which contains over 100000 eminent personalities, reputed scientists as editorial board and organizing committee members. The conference series website will provide you list and details about the conferences organize worldwide.
Why to Attend???
Microbial Pathogenesis 2018 Conference is a multidisciplinary program with broad participation with members from around the globe focused on learning about microbiology research and its advances. This is your best opportunity to reach the largest assemblage of participants from microbiology community that is from academia, microbiology entities, medical groups, labs, related associations, societies and also from government agencies, pharmaceutical, biomedical and medical device industries.. This conference conduct presentations, distribute information, meet with current and potential scientists, make a splash with new clinical research developments, and receive name recognition at this 2-days event. World renowned speakers and the most recent techniques, developments, the newest updates in Microbial Pathology are hallmarks of this conference.
Who Should Attend and Who You'll Meet
Directors/Senior Directors/Executive Directors and Vice Presidents/Senior Vice Presidents/Executive Vice Presidents and Heads/Leaders/Partners of
CROs and CMOs
Microbiology Research Sites
Pharma/Biotech and Medical Device industries
Hospitals, Labs & Associations
Medical Directors, Principal Investigators, Methodologists, and other clinical research professionals along with Academicians: University Faculties like Directors, Senior Professors/Assistant Professors/ Associate Professor, Research Scholars, investors, scientists who are related to Microbial pathology . Pathologists, Doctors, Director and Managers from business organizations.
Benefits of attending Microbial Pathogenesis Conference ?
An opportunity to meet the mentors across the world face-to-face.
Sharing ideas, challenges and plan something interesting for future
B2B Meetings.
To meet the experts in the field of Microbial Pathology.
To share the knowledge with doctors and Scientists.
To gain advance knowledge in Microbial Pathology.
To meet investors from different sector of Healthcare.
To develop collaborations between Acaemic and Business.
Thought provoking talks by Doctors,Professors,PhD's and Young Researchers.
Sessions/Tracks
Microbial Pathogenesis 2018 ardently encourages patrons, benefactors, pioneers, and exhibitors from across the world to convene you all to attend and register for the "2nd International Conference on Microbial Pathogenesis & Infectious Diseases (Microbial Pathogenesis 2018) which is going to be venerated from June 25-26, 2018 at Vancouver, Canada.
The organizing committee is endowing for a rather stimulating and illuminative conference programs subsuming Plenary Lectures, Symposia, Workshops on a myriad of topics, Poster Presentations and an assortment of programs for participants from over the globe. We invite you to accompany us at the 2nd Microbial Pathogenesis 2018, where you are assured to have a substantially worthwhile experience with ecumenical scholars. All the representatives of Clinical Microbiology-2017 organizing committee look forward to meet you at the congregation at Vancouver, Canada.
Microbial Pathogenesis is the investigation of the sub-atomic instruments utilized by organisms to cause illness in people and creatures. Bacterial, protozoan, parasitic and viral pathogens have developed a wide assortment of apparatuses to set up themselves in the host and pick up supplements, which likewise cause harm and malady. Different components of pathogenesis incorporate host resistance avoidance. To comprehend the intricate procedures utilized by microbial pathogens, microbiologists utilize every one of the apparatuses of present day sub-atomic science, hereditary qualities, natural chemistry and biophysics. Seeing how organisms cause malady is regularly the initial move toward the improvement of new remedial methodologies.
Digital pathology is a dynamic, image-based environment that enables the acquisition, management and interpretation of pathology information generated from a digitized glass slide. Digital imaging today represents more of an evolution than a revolution in pathology. With the advent of clinical trials (e.g. teleconferencing), pathologists today are beginning to interact more with each other. However, more integration of digital photo frame with computer systems is needed, as well as standards for the entire digital imaging process.
Digital pathology is proving to provide large benefits for healthcare providers, but growing adoption is now presenting these early adopters with new challenges.
Membranes are critical segments of life acting as formidable insulator that outline a living cell, create vitality as particle slopes, transport particles, proteins, nucleic acids, supplements and metabolites, and give transduction frameworks to detect the earth and to speak with different cells. Layers additionally give shape and structure to cells and are vital in cell motility. What's more they satisfy a framework work for proteins and organelles that collaborate with the extracellular environment. The Microbial cell envelope is made out of the plasma film and cell divider, In prokaryotes, the essential capacity of the cell divider is to shield the cell from inner turgor weight caused by the substantially higher centralizations of proteins and different particles inside the cell contrasted with its outside condition.
The host-pathogen association is characterized as how microorganisms or infections support themselves inside host creatures on a sub-atomic, cell, organismal or populace level. This term is most generally used to allude to malady causing microorganisms despite the fact that they may not cause disease in all hosts. Along these lines, the definition has been extended to how known pathogens make due inside their host, regardless of whether they cause malady or not.
On the sub-atomic and cell level, microorganisms can contaminate the host and partition quickly, causing malady by being there and causing a homeostatic awkwardness in the body, or by discharging poisons which make indications show up. Infections can likewise taint the host with destructive DNA, which can influence typical cell forms (interpretation, interpretation, and so on.), protein collapsing, or avoiding the resistant reaction.
A bacterial pathogen is normally characterized as any bacterium that has the ability to cause sickness. Its capacity to cause disease is called pathogenicity.
Virulence gives a quantitative measure of the pathogenicity or the probability of causing disease.
virulence factors refer to the properties (i.e., quality items) that empower a microorganism to set up itself on or inside a large group of a specific animal varieties and improve its capability to cause disease. Harmfulness factors incorporate bacterial toxins, cell surface proteins that intervene bacterial connection, cell surface sugars and proteins that ensure a bacterium, and hydrolytic compounds that may add to the pathogenicity of the bacterium.
Mechanism of Antibiotic Resistance
Antibiotic resistance occurs when an antibiotic has lost its ability to effectively control or kill bacterial growth; in other words, the bacteria are "resistant" and continue to multiply in the presence of therapeutic levels of an antibiotic.
Antibiotic resistance is a natural phenomenon. When an antibiotic is used, bacteria that can resist that antibiotic have a greater chance of survival than those that are "susceptible." Susceptible bacteria are killed or inhibited by an antibiotic, resulting in a selective pressure for the survival of resistant strains of bacteria.
Some bacteria are naturally resistant to certain types of antibiotics. However, bacteria may also become resistant in two ways: 1) by a genetic mutation or 2) by acquiring resistance from another bacterium.
Consequences of antimicrobial resistance
Antimicrobial resistance is a vital issue that leading to millions of deaths every year. Infections became completely untreatable due to antimicrobial resistance All microbes develop resistance such as fungi develop antifungal resistance, viruses develop antiviral resistance and hence protozoa are developing antiprotozoal resistance and ultimately bacteria developing antibiotic resistance. Bacterial antibiotic resistance poses the largest threat to infection prevention in masses. Antibiotics should only be used when only it is essential and only when prescribed by health professionals. To prevent this issue of antimicrobial resistance awareness should be made to use only Narrow spectrum antibiotics rather than broad-spectrum antibiotics accurately target specific organisms. Resistant genes transfer from non-pathogenic to pathogenic one, leading to clinically significant antibiotic resistance in host.
Infection is the intrusion of a life form's body tissues by sickness causing operators, their increase, and the response of host tissues to the irresistible specialists and the toxins they produce. Infectious diseases, otherwise called transmissible diseases or transferable diseases, is illness coming about because of a disease.
Diseases are caused by infectious agents including infections, viroids, prions, microscopic organisms, nematodes, for example, parasitic roundworms and pinworms, arthropods, for example, ticks, vermin, bugs, and lice, growths, for example, ringworm, and different macroparasites, for example, tapeworms and different helminths.
Hosts can battle contaminations utilizing their resistant framework. Mammalian hosts respond to diseases with an inborn reaction, regularly including irritation, trailed by a versatile response.
Specific modulations used to treat contaminations incorporate anti-microbials, antivirals, antifungals, antiprotozoals, and antihelminthics. The branch of solution that spotlights on contaminations is referred to as infectious diseases.
Infection Control & Prevention
The contaminations caused by germs and which may infect anypart of the body are called infectious infections. Contamination counteractive action and administration requests an essential comprehension of the study of disease transmission of illnesses; hazard factors that expansion persistent helplessness to contamination; and the practices, methods and medicines that may bring about contaminations. Contamination counteractive action and administration is helpful to keep the transmission of irresistible illnesses. Some infectious diseases are frequently prevented by maintaining a strategic distance from coordinate contact with the infectious individual. Contaminations can even be controlled and avoided by making awareness on various infectious diseases and their outbreaks
New techniques like in vitro gene-manipulation have opened up new approaches to vaccine development. This has rapidly grown into an exciting area of research in both academic and industrial laboratories. There are a number of scientific challenges which require multidisciplinary teams to solve problems in developing new immunogens. This has challenged our existing knowledge about protein structure and conformation, microbial pathogenicity and the immune system. Recombinant-DNA techniques are invaluable as tools of analysis and antigen production. The surface of micro-organisms can also be minutely explored with the use of synthetic peptides and monoclonal antibodies. Nevertheless, these new technologies do not allow us to circumvent the need for detailed understanding of pathogens and the disease process. A lot of researches are going on improving/developing new vaccines and administration of vaccines.
Travel Guide
Conference Venue Details:https://pathogenesis.conferenceseries.com/venue-hospitality.php
Find out what you need to visit Canada as a tourist or business person, how to extend your stay in Canada and what documents you need to carry with you to transit through Canada.
E-Apps
This system allows clients to submit applications online.
Delegates/Attendees that need a visa but require their passport for other travel purposes are strongly encouraged to submit their visa applications on-line (e-Apps). Delegates/Attendees that choose to apply on-line will not have to submit their passport until a decision has been taken on their applications. If required, the visa office will send the applicant instructions on how and where to send their passports to finalize the visa process.
Visa Application Centres (VACs):
VACs are commercial service providers authorized by Canada to provide specific services to applicants.
VACs provide a number of services including help applicants fill out forms, answer questions and ensure that applications are complete, thereby reducing unnecessary delays or refusals due to incomplete applications.
Applicants that are required to provide biometrics information as part of the visa application process can do so at a VAC. Additional information on the biometrics requirements is available at the IRCC website.
VACs send applications to Visa Offices and transmit decisions to applicants in a secure and confidential manner. VACs do not process visa applications and play no role in the decision-making process.
Visa Applications Processing Time:
Processing time for visa applications vary depending on the office and the time of the year. Participants should be encouraged to apply early for their visas, and to submit complete applications including all supporting documents.
Please visit the IRCC website for information on the time it takes to process visa applications at the various visa offices.
NEW - Electronic Travel Authorization (eTA)
As of March 15, 2016, visa-exempt foreign nationals are expected to have an Electronic Travel Authorization (eTA) to fly to or transit through Canada. Exceptions include U.S. citizens, and travellers with a valid Canadian visa. Canadian citizens, including dual citizens, and Canadian permanent residents are not eligible to apply for an eTA.
However, from March 15, 2016 until fall 2016, travellers who do not have an eTA can board their flight, as long as they have appropriate travel documents, such as a valid passport. During this time, border services officers can let travellers arriving without an eTA into the country, as long as they meet the other requirements to enter Canada. We invite you to consult the IRCC website regularly for information updates on eTA.
Market Analysis
Infectious Diseases Therapeutic Market
The infectious diseases therapeutic market in US is estimated to grow at a rate of 3.37% between 2017- 2022. As per the records, 25% of deaths are mainly due to infectious diseases globally. Current market trend shows that North America has the more global market for infectious diseases therapeutics due to increasing incidence of infectious diseases and due to rise in aging population. Followed by North America highest global market is expected in Asia then followed by the Europe in the global infectious diseases therapeutics market. In Asia-Pacific region, China and India are expected to be the fastest growing infectious diseases therapeutics markets. The main reasons behind the highest global market of infectious diseases therapeutics market in the above countries is mainly due to large number of patients and due to increase in government funding.
Some of the major companies playing a key role in the global infectious diseases therapeutics market are Merck & Co., Pfizer, Johnson & Johnson, F. Hoffmann-La Roche, GlaxoSmithKline Pharmaceutical, Inc., Auritec Pharmaceuticals, Novartis, Achillion Pharmaceuticals, Isis Pharmaceuticals and Gilead Sciences
Worldwide deaths due to Infectious Diseases
Diseases Deaths
· Tetanus 500,000
· Measles 1 million
· HIV/AIDS 1 million
· Hepatitis B 1.1 million
· Malaria 2.1 million
· Diarrhea 3.1 million
· Tuberculosis 4.1 million
· Respiratory Infections 4.4 millions
Infectious Diseases Diagnostics Market
Market for infectious disease molecular diagnostics tests includes hospitals, blood banks, reference laboratories. North America has the highest global market for molecular diagnostics tests followed by Europe due to the market availability of the tests and high occurrence rate of various infectious diseases such as HPV, hepatitis and bacterial infections. Asia Pacific, Latin America and Middle East are expected to be the potential markets in the coming years. Major companies which play a key role in infectious disease molecular diagnostics tests market are Abbott Laboratories, Affymetrix, Inc., Becton, Dickinson and Company, bioMérieux, Cepheid, Inc., Hologic, Inc., Life Technologies, Myriad Genetics, Inc., Qiagen N.V. and others.
Societies and Associations related to Infectious Diseases
1. Healthcare Infection Society
2. European Society for Pediatric Infectious Diseases
3. European Society of Clinical Microbiology and Infectious Diseases
4. Infection Prevention Society
5. British Society for Immunology
6. British Infection Association
7. British Infection Association
8. European Society for pediatric Infectious diseases
9. Health care Infection Society
10. Worldwide societies for infectious diseases is about 150
Universities related to Infectious Diseases
1. University of Cambridge
2. Kings College of London
3. London School of Hygiene and Tropical Medicine
4. Imperial College London
5. UCL Institute of Epidemiology and Health care
6. University of Sheffeild
7. Pediatric Infectious Diseases Society
8. Columbia University
9. University of Maryland
10. Swedish Institute for Infectious Disease Control
11. Uppsala University
12. University of Gothenburg
13. University of Otago
14. Oslo University
15. University of Pittsburgh
Past Conference Report
Microbial Pathogenesis 2017
We gratefully thank all our wonderful Keynote Speakers, Speakers, Conference Attendees, Students, Organizing Committee Members, Associations, Sponsors, Exhibitors and Media Partners for making Microbial Pathogenesis 2017 Conference the best ever!
The International Conference on Microbial Pathogenesis, Infectious Diseases & Control, hosted by the Conference series LLC was held during August 23-24, 2017 at Toronto, Canada. Benevolent response and active participation was received from the Organizing Committee Members along with Scientists, Researchers, Students and leaders from various fields of Clinical Research & Trials, clinical research entities, medical groups, related associations, societies and also from government agencies, pharmaceutical, biomedical and medical device industries.
Conference series LLC expresses its gratitude to the conference Moderator, namely Terry Ann Else, Touro University Nevada, USA for taking up the responsibility to coordinate during the sessions. We are indebted to your support.
Similarly we also extend our appreciation towards our Chairs and Co-Chairs of the sessions for 2 days, namely John James Stewart Cadwell, FiberCell Systems Inc., USA Michael Thompson, University of Toronto, Canada, Marc G J Feuilloley, Normandy University, France, Sasha Shafikhani, Rush University Medical Center, USA
The conference was initiated with the Honorable presence of the Keynote forum. The list includes:
John J.S. Cadwell, FiberCell Systems Inc., USA
P R Raghavan, Nanorx Inc, USA
Sasha Shafikhani, Rush University Medical Center, USA
John F Kokai-Kun, Synthetic Biologics, Inc., USA
Marc G J Feuilloley, Normandy University, France
WC Yam, The University of Hong Kong, Hong Kong
Menachem Shoham, Case Western Reserve University, USA.
Debabrata Biswas, University of Maryland, USA.
The meeting reflected various sessions, in which discussions were held on the following major scientific tracks:
Fungal Pathogenesis
Applied Diagnostic Microbiology
Bacterial Pathogenesis
Molecular Genetic Pathology
Infectious Diseases
Diagnostic Immunology
Antibacterial agents
Microbial genomics Antimicrobial resistance
Microbial Vaccines and Drugs
With the grand success of Microbial Pathogenesis 2017, Conference Series LLC is proud to announce the "2nd International Conference on Microbial Pathogenesis & Infectious Diseases" June 25-26, 2018 at Vancouver, Canada
For More details visit: https://pathogenesis.conferenceseries.com/
Past Reports
Proceedings
Gallery
To Collaborate Scientific Professionals around the World
Conference Date June 25-26, 2018
For Sponsors & Exhibitors